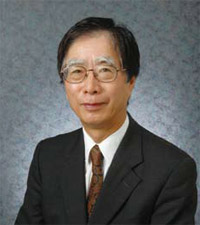 BioSupercomputing Newsletter


introduction

Computational Science Research Program
Program Director
Koji KAYA

The 21st century has been called the "era of prediction", and the importance of computational science in making this a reality is recognized worldwide. Computational science is theory-based, but the additional grounding of concrete experimental data makes it as vital to the future advancement of science and technology as pure theory and experiment.

Research and Development of the Next-Generation Integrated Simulaton of Living Matter is the name of a new simulation software project launched in October 2006. RIKEN is collaborating with a number of other institutions to develop petaflop-scale simulation software that will make full use of the nextgeneration 10-petaflop supercomputer scheduled to be completed in 2012. Two approaches are being taken in the development of this software-an analytical approach to understanding natural phenomena using basic principles, and a data-driven approach to discovering unknown pathways and laws using large-scale experimental data-to integrate and organize a variety of micro- to macro-scale research studies and data. We seek, through such efforts, to unlock the mystery of life and bring about breakthroughs that can be applied to the development of medicines and medical equipment. And in the process of doing this, we hope to establish computational science as a new methodology for the life sciences.

This newsletter has been launched to make our research activities and achievements more widely known. Inside you will find news on the latest hot topics and updates on our various research projects.