Home -> Newsletter -> Vol.3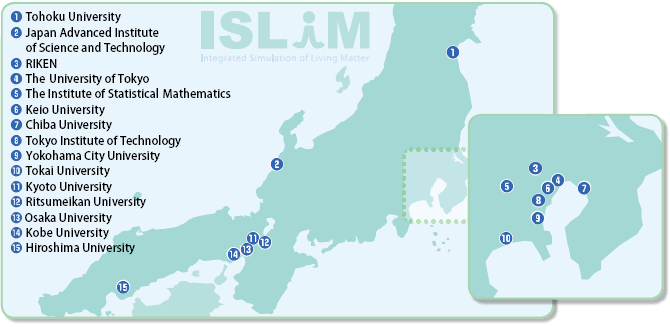 ■
The 3rd BioSupercomputing Symposium
●Date : Feb 21 (Mon) and 22 (Tue), 2011 (Reception: night of February 21 (Monday))
●Location : RIKEN Advanced Institute for Computational Science (Kobe)
※The program details and registration of participation will be notified on the Web page as soon as they are confirmed.

■
The ten quadrillion speed computer" 京(Kei)" was started to built.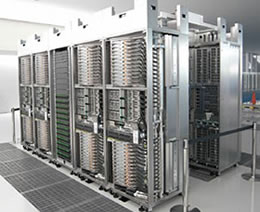 The nickname "Kei" in Japanese was chosen from public applicants for the Next-Generation Supercomputer in July, and RIKEN will refer to the Next-Generation Supercomputer as the K computer in English in the future. The first 8 racks of K computer were set up on Wednesday, September 29 (photograph on the right). The computation speed of these 8 racks is about 98.3 TFlops (teraflops) as the theoretical peak performance. More than 800 racks are to be arranged in the computer room at the completion.
 The K computer with about 0.5% of its total capacity was ranked 169 among the Top500 list presented in November, 2010.